Coaching & Leadership Development
To Lead Is To Coach
At TAMS Group, we provide confidential coaching, leadership development, and change management support to businesses. Our services are designed to help organizations unlock the full potential of their workforce by improving leadership skills, increasing productivity, and driving meaningful change.
Which coaching services does TAMS provide?
Our coaching services encompass a broad range of specialties, including leadership and skills development, supervisory and management skills training, confidential advising on people strategy, guidance on organizational and succession moves, advising on organizational change management initiatives, behavioral assessments and personal development, HR compliance guidance and support.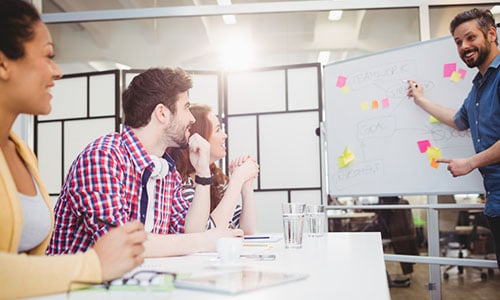 Meet with Our Experts!
At TAMS Coaching Services, we believe that investing in your workforce is key to achieving success. Our coaching services are designed to help your organization develop strong, effective leaders, drive change, and improve overall performance. Contact us today to learn more about our coaching services and how we can help your business thrive.
"TAMS was brought in to facilitate a multistage Leadership Development program. Going beyond a focus on leadership fundamentals and individual competencies for these highly technical leaders, TAMS engaged the participants to collectively work on core business issues and enhance internal communications. The result was very positive as our organization continued to grow and was recognized for its business success. TAMS contributed to that success by effectively engaging our leadership team and giving them the tools to meet future challenges."
"Our company believes that building a strong talent bench pays dividends to our business in the long run. For years, TAMS supported the management of our Leadership Development Programs. They interfaced with our executive sponsors, program managers, recruiters and various educational institutions. TAMS insured that we met our talent acquisition goals each year, in multiple disciplines and across all geographies. We fully endorse TAMS capabilities in helping organizations to acquire and build their talent pipeline and would recommend them to others with similar needs."