From Strategy To Hands On Execution
At TAMS Group, we offer customized consulting solutions to meet the unique needs of each of our clients. Our approach is collaborative, and we work closely with your organization to understand your business and talent strategy goals. Our team ensures you have the tools for success and are with you every step of the way.
Which consulting services does TAMS provide?
Our consulting services encompass a broad range of specialties, including organizational design and strategy, talent assessment and planning, leadership coaching and development, practices, policies, systems and processes, performance management, compensation and rewards benchmarking, employee satisfaction surveying, team performance optimization, AAP policy development and training.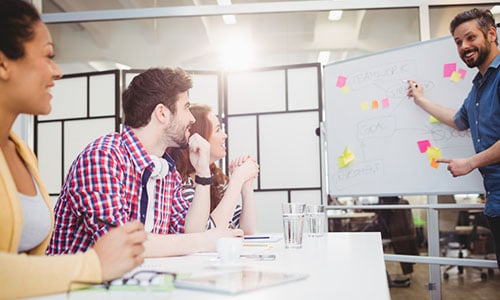 Meet with Our Experts!
Our experienced consultants work closely with clients to assess skill gaps against business needs and develop strategies to improve organizational leadership and culture. We help clients improve their core competencies, align pay, rewards, and incentives to market, and create strategies to improve retention. TAMS Group also specializes in improving team and department performance, minimizing compliance risk, and connecting business plans to talent strategy.
"We engaged TAMS Group to improve our organizations performance management. They went over and above to transform our leadership and corporate culture as well. Not only did TAMS Group help us make our processes more effective and efficient, but their guidance enabled our team to define who we are, document our core values, and understand how we make decisions. Most importantly they included everyone in the process."
"Our organization utilized multiple performance management practices. We sought to develop one approach that met the needs of the whole organization. TAMS came in, engaged our employees and leaders and based on feedback, developed a simple solution that was embraced by all. They provided training and ensured that there was user adoptability. This positive experience has led us to engage TAMS multiple times for other areas of need."